Well it is hard to believe my but Shannon will be graduating high school in June. I want to make a scrapbook for her of all her memories of high school. I have a lot of work to do in a short period of time. So I decided to take advantage of the challenges on scrapbook site and some of my CT layouts. So here are the first two.
This one is from freshman year...the beginning of all the hockey games!
This layout was created using a template from Connie Princess set big and littles. I used the kit Time for Me from DayBreak Scraps and I made the hockey elements.
This next layout is from Junior Year ~ Christmas in the Cityh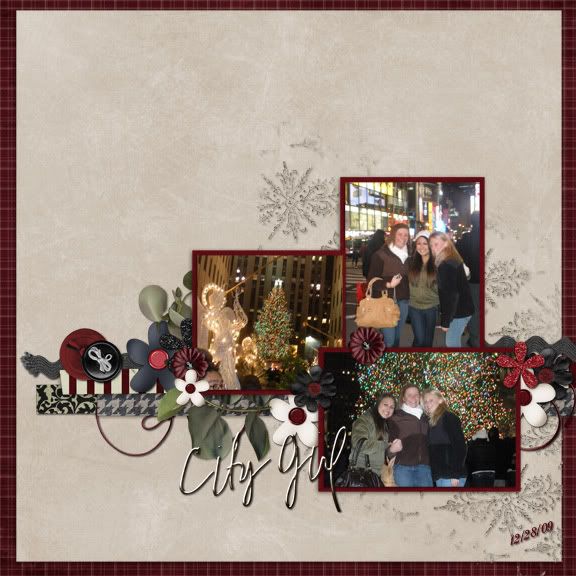 This layout was created using the template from the Jan Cluster Challenge @ GottaPixel and the kit is
City Girl
a collab by Trixie Scraps and Mya De Leon.
So I have two layouts down and many, many more to go!