Megan has been on the Travel Soccer Team for almost a year now and have only made a couple of pages. One of my goals for this summer is to put together a complete book to represent her first year on this team. For next year they will move up to U13.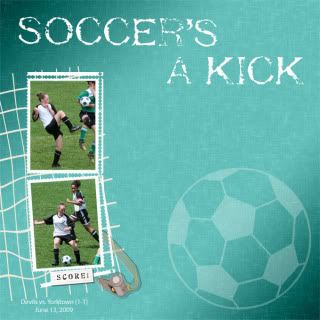 Both of these layouts were created using the kit
Soccer's a Kick
form Tery Mayo of Teri's Jig-o-my-things.