To celebrate our 20th anniversary we went to Pine Bush, New York. On our first day we went hiking through the trails of Mohonk Mountain it was such a beautiful day. Below is a layout using a photo that was taken in the trails.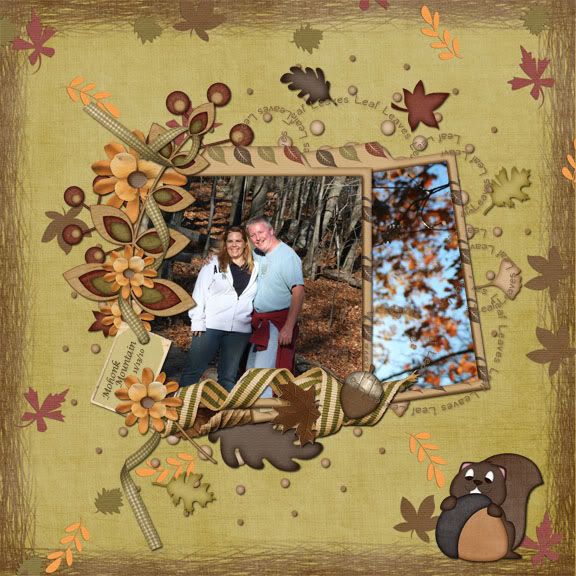 This layout was created using the kit that you can get for free if you download each daily download @
DigiScraps Drive-In
. If you miss a day you do have a chance to make it up,
click here
to find out how. The full kit is called Playing in the Leaves from
Jolly Kids Creations
.